Only the BEST during this time of need, when you are seeking only the best in medical transport services, it is important to find the service provider with experience and expertise.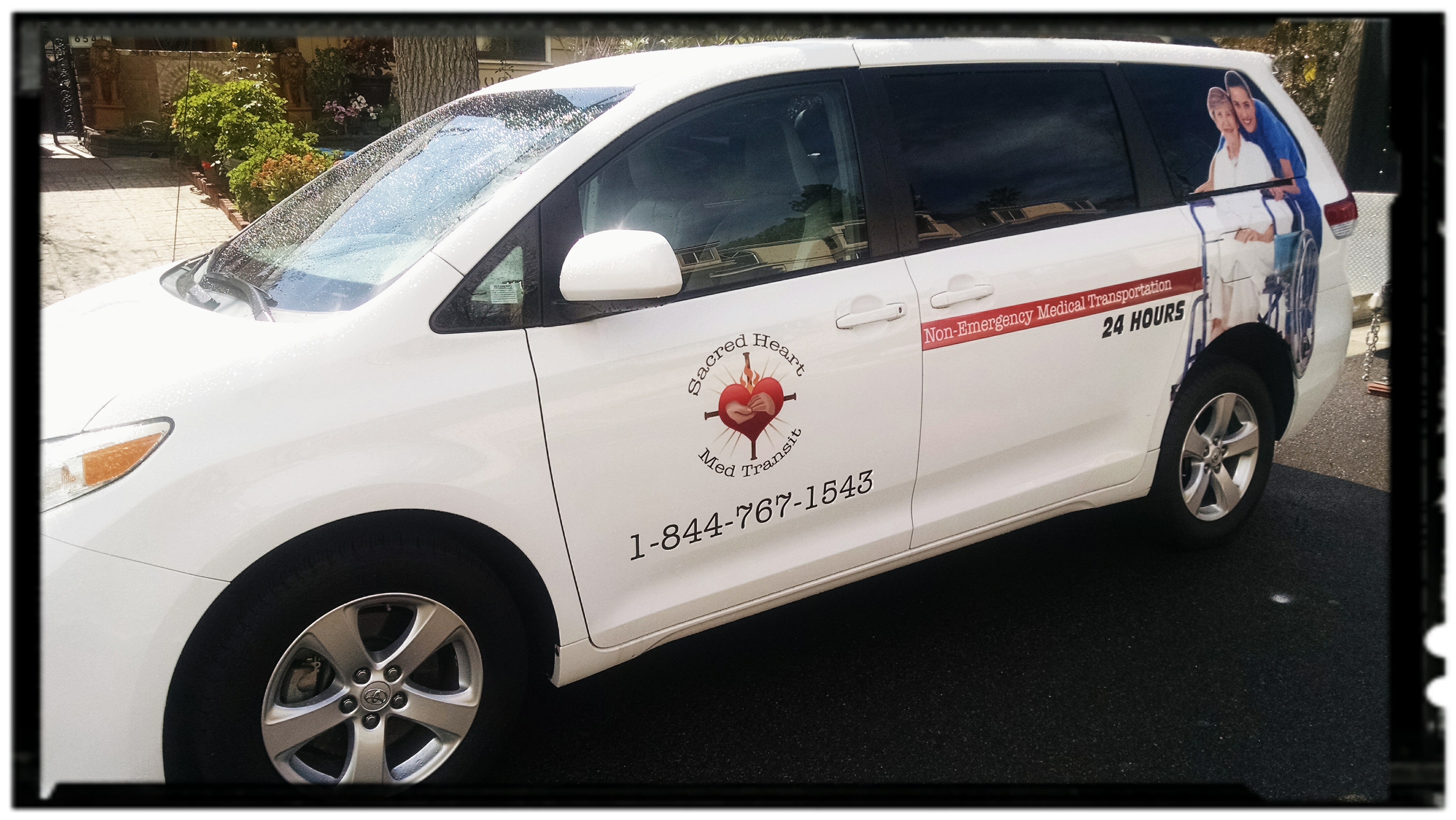 Sacred Heart Med-Transit is that service provider. If it is important to you, it is more important to us. We want to earn your trust as we provide your loved one or patient the best care during their time with us. As this is a stressful time, we want to alleviate your concerns, and bring you peace of mind. Sacred Heart Med-Transit's transport coordinators and medical staff will assist you with every step in the medical transportation process and treat you like family. If you demand the best in long distance medical ground transport, call Sacred Heart Med-Transit for your medical transport services.
Wait Time/Stand by Services are needed from time to time, and we understand that some appointments may take anywhere from 15-45 minutes or less. Our experienced and qualified staff will wait at your request for any amount of time needed for an additional cost. Applicable wait time and situations may vary. We wait for you!
Specialty Transit services are available too. Every client scene is unique, and every service has its own operating environment that includes geography, terrain, demographics, and protocol. Having the right equipment for each situation is crucial to maintaining safety for clients and transport technicians. That is why we have equipped ourselves to handle a majority of special needs.
We welcome Bariatric patients. We are equipped to handle transportation for Bariatric Clients who weigh up to 500 lb. We use special equipment and extra operators to provide safe and efficient bariatric transportation services to clients. Under certain conditions we may require the Fire Department to assist us in transporting Bariatric clients.
Do you have a Special Needs patient? Finding transportation to and from medical appointments and community events, as well as running day-to-day errands can be a challenge, particularly for those who require assistance beyond what family members, friends, and public transit can provide.
Sacred Heart Med-Transit is dedicated to accommodating the unique needs of these individuals by providing safe, reliable, and comfortable transportation anywhere you or your loved one need to go.
Call us today toll free 844-767-1543 to request transportation or click the button below